Ukraine Visa Support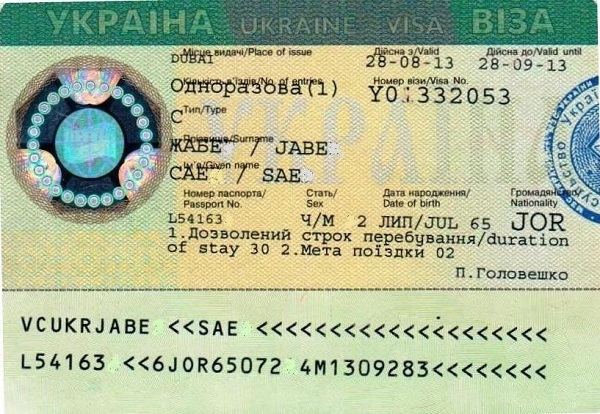 When you're planning to visit Ukraine, first thing you should do is check if Visa to Ukraine is required for your country. Here you will find all the necessary information about the tourist visa to Ukraine and Ukrainian visa requirements.


1. Visa to enter Ukraine
Visa to Ukraine is not required for large number of countries, including USA, countries of European Union, Canada, Japan, Great Britain and others. Citizens of these countries can stay in Ukraine up to 90 days without visa. For travelers from other countries visa is needed to enter Ukraine.
You may find the complete list of countries and the visa requirements on the official page of the Ukrainian Ministry of Foreign Affairs >>>


2. Type of Visa
Depending on the purpose of your visit of Ukraine, there are several types of visa – private, business, tourism and transit. Our company offers a visa support only for applying for Ukraine tourist visa. Only you are responsible for knowing the type of visa you need. We provide advice and legal assistance in preparing and submitting the necessary documents to obtain a tourist visa to Ukraine for foreigners.


3. Requirements for Ukrainian visa
The full list of required documents may vary according to the country, so it is obligatory to check this information in the Ukrainian Embassy or Consulate in your country. Usually, the following documents are required for Ukrainian visa:
Valid travel passport

Filled in original application form

2 photos (35×45 mm size)

Round-trip flight/train tickets

Visa supporting documents (tourist voucher, invitation letter, hotel reservation, etc.)

Consular fee

4. Tourist voucher to Ukraine
In order to get a tourist voucher from our company you need to book the tour through us and provide us with the following information:
Intenred dated of the trip;

Scan copy of your passport;

Tour itinerary, cities of entering and leaving Ukraine

Hotel reservation;
In case you need the hard copies of the documents – post address for delivery of the originals by DHL.
For the price of Ukrainian visa support for a single entry tourist visa in Ukraine please write to visa@mibsgroup.ua
This price includes visa support documents:
Tourist voucher from the tour operator "MIBS GROUP";

Copy of the bank guarantee;

Copy of the license for carrying out tour operator activities.

5. Time to get the tourist voucher
After we get all the required information and payment, we will send you the soft copies of the voucher and other documents in two business days or less. The DHL delivery usually takes around 2-4 days and depends on the country of the recipient.
Note: we advise you to plan your travel dates in advance and check at the Embassy the time of issuing of the Visa.
Note: we provide our services if the purpose or your trip is tourism.
If you have any questions don't hesitate to contact us: visa@mibsgroup.ua